Elementary Program
All students participate in a weekly Art Education class where they are exposed to the essential elements of art, explore different mediums, and learn about significant artists and their styles.
Students develop their artistic gifts through direct instruction and projects that challenge students to reach their creative potential.
Elementary students may also participate in an open lab program and after-school extra-curricular art club.
Westlake students participate in local, regional, and state art competitions, and show their work at local events and community venues.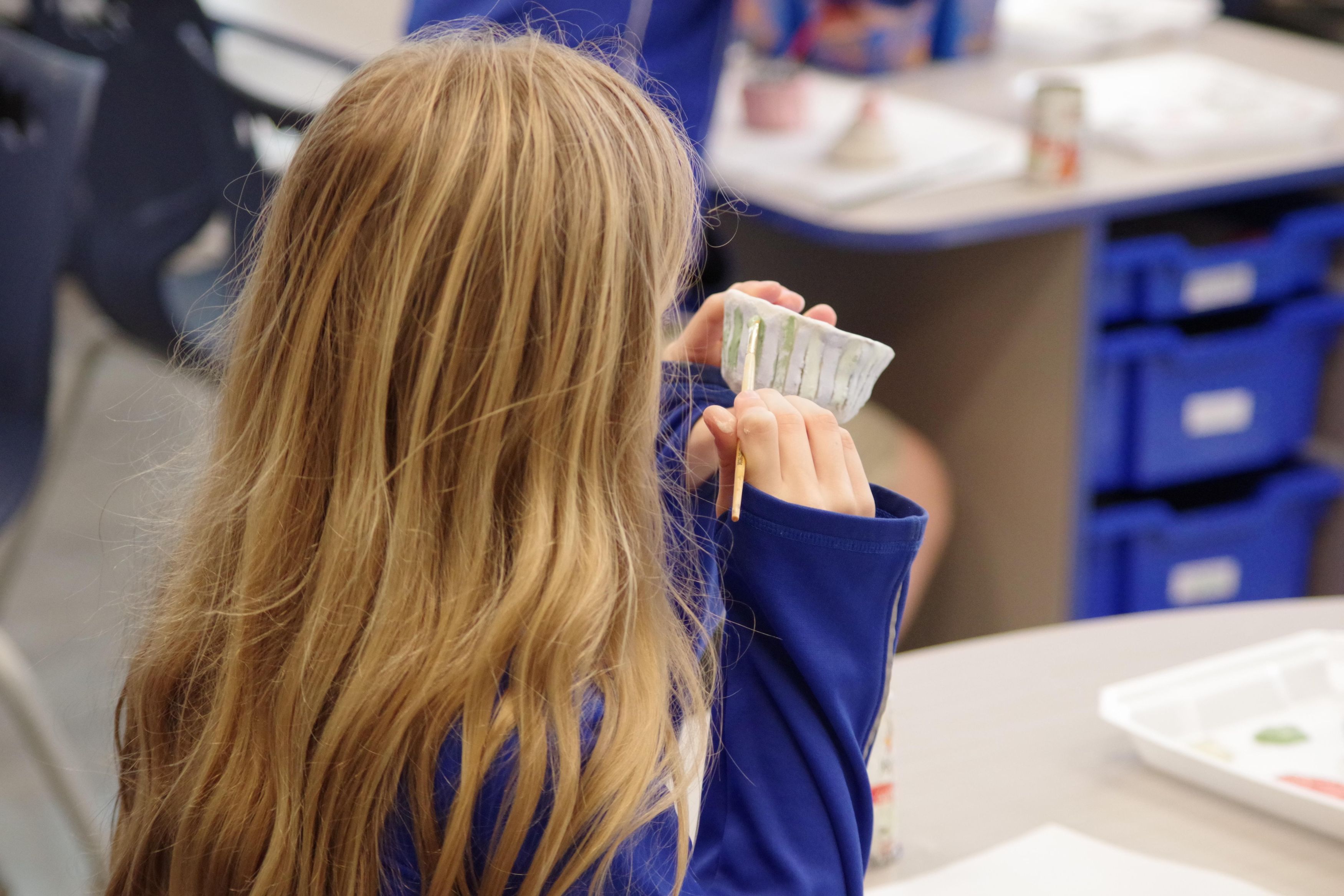 Middle School Program
Westlake Christian School offers several fine and visual arts electives as a part of the middle school curriculum. Students study advanced techniques under the direction of accomplished teachers. Artist visits and field trips help expose students to the experience of artistic production and perspective. Students may choose from offerings that include:
Art and Technique
Advanced Art
Line and Shape Drawing
Acrylic Painting
Charcoal and Pastel
Ceramics
Textiles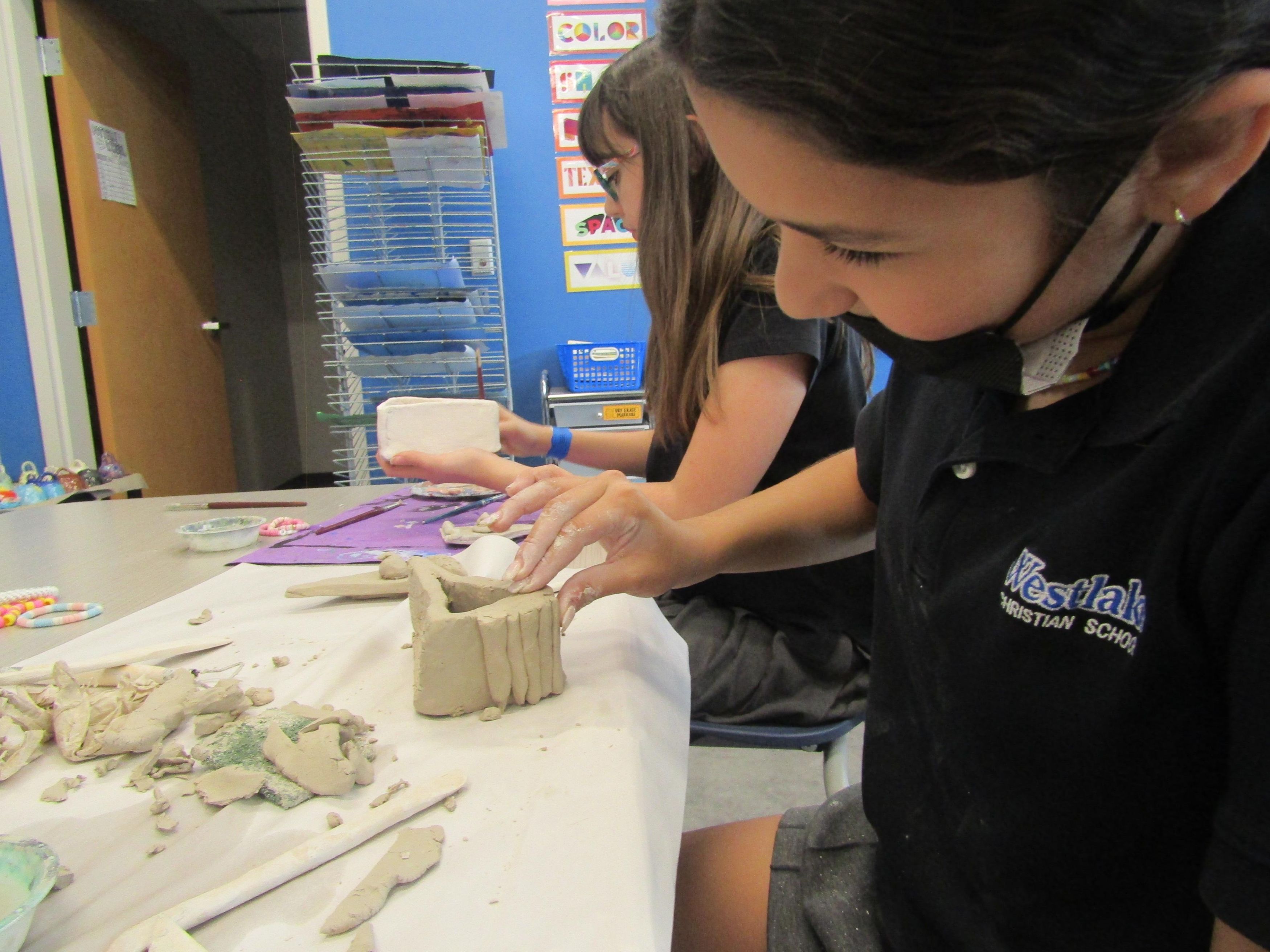 Middle School students also have the opportunity to take Digital Media classes that include instruction in digital photography, computer graphics, media editing, and website design.